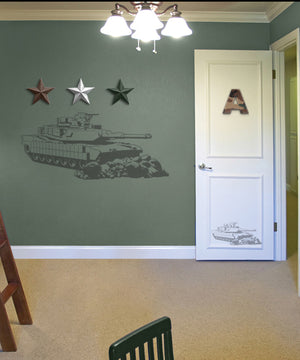 Camo Tank Sudden Shadow Wall Decal
Our Sudden Shadow wall appliques make a big impact, despite their name! They are see through, repositionable, easy to use, and made in the USA!
The Camo Tank applique has six pieces that combine to make an image that is 48.5" wide x 21.5" tall.