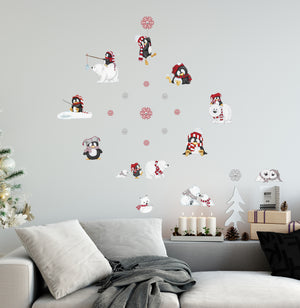 Arctic Antics Decal Set
Highlight the season with these fun and whimsical wall decals! Penguins, polar bears and fluffy seals with make any room even merrier! Easy to apply, easy to reposition, leaves no marks on the wall when removed! Safe for use in all rooms, including the bathroom.
The two-sheet set includes 22 pieces.
Made in the USA.